Industrial Cleaner 25.000 ml Pharma Grade German Quality Canister +1x 500ml Super Grade FREE!
00024 HS Code 29322020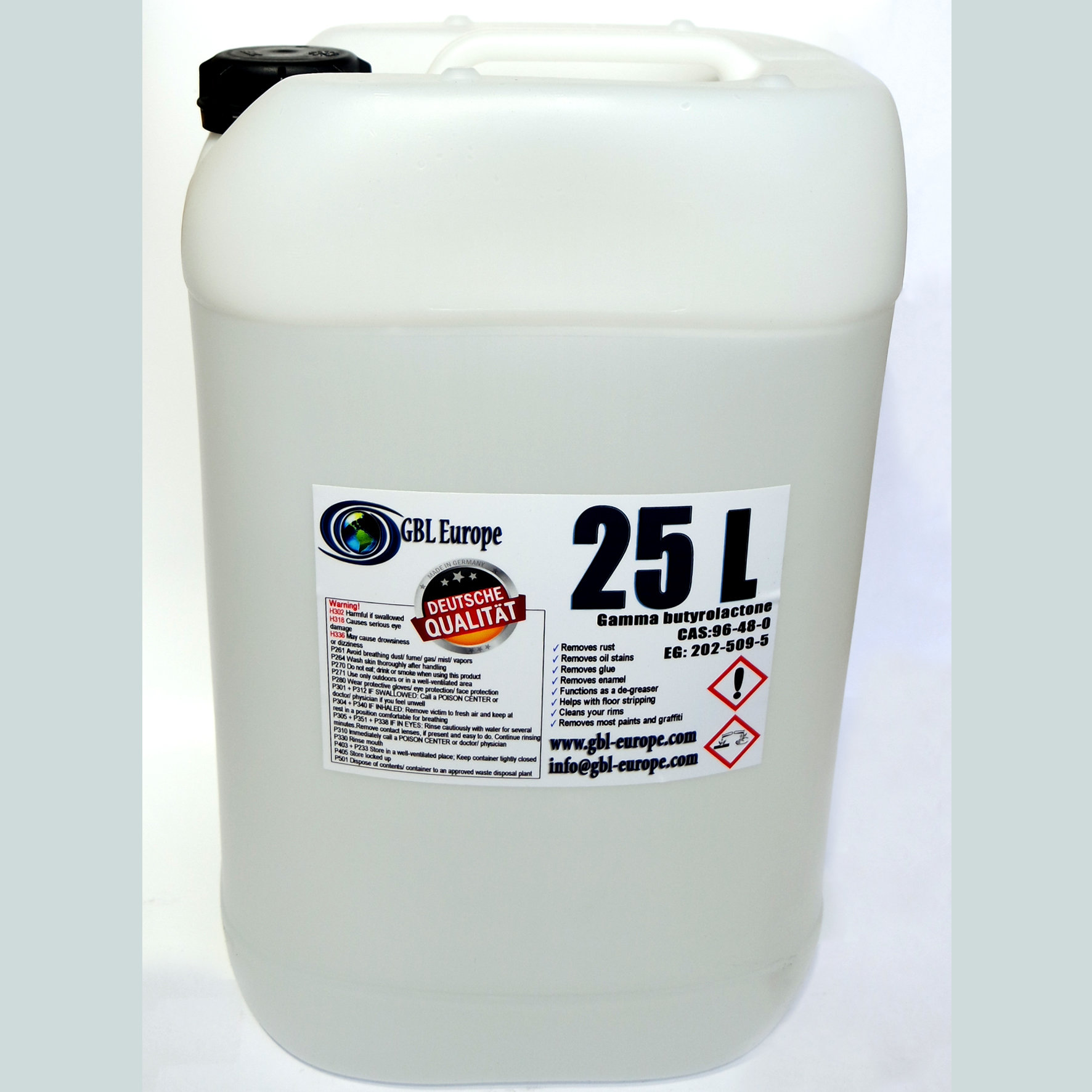 [powr-tabs id=8a2ff35d_1544701904]
CAS:96-48-0
Chemical formula:C4H6O2
Molar mass:86.09 g·mol−1
Density:1.1286 g/mL (15 °C), 1.1296 g/mL (20 °C)
Melting point:−43.53 °C (−46.35 °F; 229.62 K)
Boiling point:204 °C (399 °F; 477 K)
Solubility in water:Miscible
Solubility:soluble in CCl4, methanol, ethanol, acetone, benzene, ethyl ether
Acidity (pKa):4.5
Refractive index (nD):1.435, 1.4341 (20 °C)
Viscosity:1.7 cp (25 °C)
Main hazards:Harmful
R-phrases:R22 R36
S-phrases:S26 S36
Flash point:98 °C (208 °F; 371 K) (closed cup)
Warning!
Terms and Conditions
Privacy
Caution ! GAMMA BUTYROLACTONE IS VERY DANGEROUS AND FATAL IF SWALLOWED !